Top 5 Tonkatsu Restaurants to visit in Singapore
In this year's recommendation for Tonkatsu restaurants in Singapore, we have shortlisted the top Tonkatsu 5 restaurants in Singapore after visiting dozens of Japanese restaurants and hawkers that serve Tonkatsu.
Tonkatsu is a Japanese dish that involves coating slices of pork with breadcrumbs, deep-frying them and then serving it alongside rice and shredded cabbage. There are several variations of tonkatsu – others use chicken, ham, beef – but the most popular way that Tonkatsu is prepared would be pork-based. Speaking of Tonkatsu, no matter what variation it may be for the foodies and food enthusiasts, it is the go-to food for everyone.
When it comes to the Tonkatsu meat slices, a "pro" must know the difference between "hire" and "rosu". A "hire" is a lean pork tenderloin (which might have fewer fats and a healthier choice), while "rosu" has more fats on the side of the cuts, making it a "fattier and juicier" cut.
One doesn't have to go far to get a delicious Tonkatsu meal. Regardless of whether the restaurants are helmed by celebrity chefs or a simple hawker fare, a Tonkatsu meal will satisfy your hunger for little money and can be found all around the city-state.
These are the top 5 restaurants that we believe serves the best Tonkatsu in Singapore!
1- Gochi-So Shokudo @ Asia Square Tower 2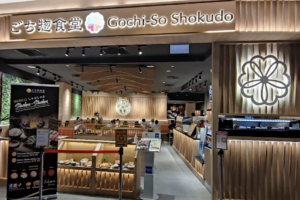 Ranked as the best Tonkatsu, the centrally located Gochi-So Shokudo in the Central Business District area is perfect for Tonkatsu lovers. Gochi-So Shokudo pays tribute to the roots of Tonkatsu as it develops its taste and pairs it with a perfect combination. Gochi-So Shokudo source their Iberico pork from Campovilla Iberico in Spain, and these top-grade Europe imported Sus-scrofa are naturally raised and acorn-fed.  Their Tonkatsu is juicy and marbled throughout, carrying with them a rich and nutty flavor with every bite. Also, they use fresh panko bread crumbs, which means that the bread crumbs are dryer, absorb less oil, and have a flakier consistency than regular breadcrumbs, resulting in a Tonkatsu that produces a much lighter yet crunchier taste. Gochi-So Shokudo even uses OKI cooking oil, which is known to be naturally cholesterol-free and contains Omega 3 and 6. Gochi-So Shokudo makes the cut perfectly in terms of healthier choices, premium food, and value for money. Gochi-So Shokudo is ranked first as it balances between a high-end Japanese restaurant experience and an all-day casual dining experience for everyday folks.
2- Ginza Anzu @ Great World City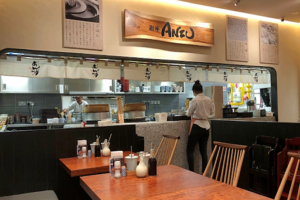 From Marina View to Great World City, Ginza Anzu is a farm-to-table concept eatery originally from Kyushu that is famous for its authentic Tonkatsu. Foods are prepared using fresh ingredients that are imported from Kyushu and use only the most high-quality imported pork from US and Canada. As a result, customers will constantly visit them; not just because of the quality of the pork but also because of the heart and skills of the food artisan. Guests are well-served with quality service and quality food.
3- Tonkichi Takashimaya @ Ngee Ann City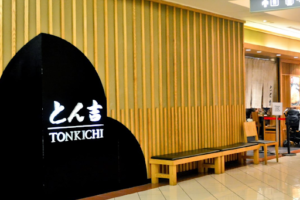 Tonkichi Takashimaya in Ngee Ann City offers a different side yet authentic Japanese dining experience; from its location to its restaurant physique, it's a total package! It also gives the feeling of a very traditional set-up. Jam-packed with a variety of sets, the premium Tonkatsu is prepared in a traditional way – using two kinds of Tonkatsu meat which makes it incredibly unique. They also use fillet and pork loin which are all carefully selected and trimmed with utmost care and skill. Surely this way of preparing the food is what brings in the customers wanting for more.
 4-

Saboten @ Millenia Walk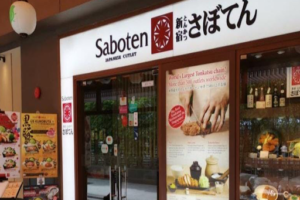 Established in Japan in the year 1966, Saboten has flourished into one of the largest Tonkatsu chains in Japan, Korea, Taiwan, Singapore, Thailand, Hong Kong, and Canada. True to their promise of elegance and grace. Among all those outlets, Saboten at Millenia Walk, Singapore is one of the best as it emphasizes simple and elegant food preparations that highlight unique flavor profiles. They also offer different styles and/or varieties of Tonkatsu that customers are looking forward to all the time. With their unique way of offering their katsu with seasonal ingredients, customers are always in awe and on roller coasters with all the choices they are presented with. 
5- Imakatsu @ Guoco Tower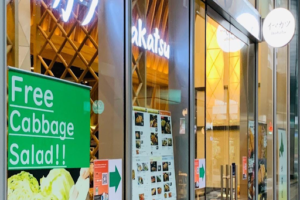 Imakatsu is a Tonkatsu specialty restaurant that opened its first outlet in June 2009 in Japan's most international area, Roppongi. At its finest, this is something that makes the queues from this restaurant never-ending. Imakatsu chefs possess culinary expertise in bringing out the taste of their Tonkatsu meat! Now that's good news for foodies as they get to taste the best Tonkatsu meal that Imakatsu is able to provide.