Things To Consider When Buying Tiles
One of the biggest dreams of a man is building his house. But it is not easy as it sounds. He should work hard, invest a lot of time and energy and sacrifice a lot to make his dream a reality. After going through all these you should not put a step back and relax when starting off building your house. That is where you should be more into it and be extra concerned. You should make sure each and everything is done for perfection.
One of those areas you should give your major concern is the floor of the house. Nowadays, mostly opt for tiles and it is not a big wonder. But when opting for tiles you should do good research and buy modern, durable, and high-standard tiles. Because there are a lot of flooring tile options, not all of them will fulfill your needs or match your requirements. So, now we will go through the few main concerns when buying flooring tiles for your dream home or even if you think of revamping your old floor.
Size
Size should be one of the major concerns when opting to buy tiles. First, you should have a clear idea of where you are going to fix the tiles and about the area of the room. Because according to the size of the room, you could vary the selection of your tiles. If you are looking forward to fixing floor tiles for a spacious and a big room, you must choose big-sized tiles. You could also choose the same sized tiles for a medium as it will make the area of the room seem bigger than it really is.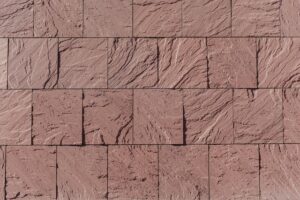 Material
This is also another important aspect you should be mindful of when buying floor tiles for your home. Because most people do not have a proper idea about the material of the tiles they opt to buy. The commonly used floor tiles materials are ceramic, glass, cement, vitrified and mosaic.
And all these materials are among the most popular tile materials as well. Most of the time people select ceramic or vitrified for their homes which are affordable tiles. Because they are highly durable materials and also, they are available in many patterns, colors, and designs as well.
Maintenance
If you are living with a big extended family or if people visit your house every now and then or are simply populated, it is very important to look into tile options that are easy to maintain and clean. You should make sure after cleaning once it stays the same for a long time.
Because it is impossible to be cleaning the floor tiles on a daily basis. You should select tiles that can be easily maintained and dirt can be easily swiped away, especially for areas like the living room, dining room, and kitchen.
Looks
The primary objective of selecting the perfect tiles is to give your dream home a great look. So, you should make sure you give your home a unique and perfect look. You should select flooring tiles with great quality and a stunning and attractive look that will make sure it sticks in the mind of the visitors to your home. It will be much better if you select them among glossy and semi-glossy finishes which will brighten up the space as well.
Make sure you are mindful of all these factors when you opt to go through flooring tiles options.